Instead of giving your child time or taking service like baby sitting in Dubai , giving your child a smartphone that is too unsupervised is a huge responsibility as it gives them access to the whole digital world there is so much positive yet negative stuff out there and you need to educate your kid before providing the them with such connecting device on how to use these for the educational purposes or how to use them positively. Yes! Maam provides the best home care service in Dubai and best service of baby sitting in dubai. We have professional, experienced and extremely friendly baby sitting in Dubai service that too an economical price.
This is not only a phone it's a millstone it will have a positive or negative effect on your child's health. At a very young age, kids are carrying mobile phones, and just like many parents, you must be wondering when your child is ready for smartphones. There are cons of giving mobile at such young age but few are the pros.

Advantages of giving a child smartphone:
If your child walks home alone or uses public transport to go to school.
After the pandemic kids can communicate with teachers and schoolfellows for homework.
Giving the child smartphones is giving them the freedom to reach their parents at any time.
For single parents to give phones to kids is beneficial as parents can communicate with kids easily.
Disadvantages of giving a child smartphone:
It could affect eyesight and overall health too.
Your child may have early exposure to adult content.
Risk of cyber-bullying increases when your kids have smartphones.
kids who have smartphones are tempted to stay awake late at night.

Tips for Safe Cell Phone Use
Use parental control that limits child activity online.
Take your kid's phone one hour before bedtime.
Try to talk to kids and set a realistic screen time for them to observe.
Make sure they are not misusing phones during online exams to cheat.
Tell them the mobile phone is to talk to fellow students not to bully them.
Don't allow your child to put a password on the phone so u keep an eye on it.
Tell kids they should not talk to strangers online and inform parents about it.
Make sure that the kids don't provide any sort of personal information online.
When and how to use a Cell Phone:
Try to limit the screen time and tell them to use it in moderation.
Make sure kids don't use cell phones while having food or studying.
Set a phone screen time limit for your kids and use it for productive purposes.
Kids will not be allowed to surf or download apps that are non-educational.

Baby Sitting for Kids
Since you are a working mother or a single parent your child safety should be most important, hire a professional baby sitter in dubai, who can help your kid remain busy and keep an eye on them while you are away. Baby sitting in Dubai is fun as babysitters in Dubai can talk to them as a grown-up. Mostly, the babysitter in Dubai that kids could be interested in the activities that you too like to do.
Our Services
If you are a working parent and leave kids at home with babysitters and have given mobile to them, you need to tell them to monitor the kid's online activities and reinforce the screen time limit which is set by the parents, for this you need to hire professional baby sitting in Dubai. Yes! Maam is the best health care service which is providing a baby sitting in Dubai in the most economical ways. Our babysitters in Dubai help working parents in the parenting process and make it less hectic for them. Hire yes! Maam babysitters in Dubai for the best services at your doorstep.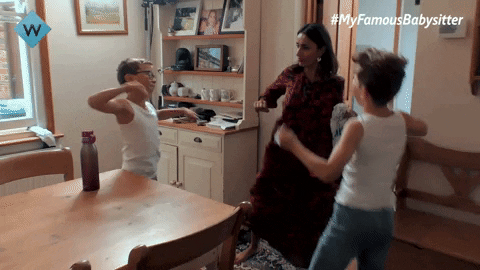 Written By
Momna Aziz

Yes! Maam Facebook: https://www.facebook.com/yesmaam.ae/

Yes! Maam TikTok : https://www.tiktok.com/@yesmaam.ae

Yes! Maam Instagram: https://www.instagram.com/yesmaam.ae/

Yes! Maam Twitter: https://twitter.com/YesmaamOfficial

Yes! Maam Pinterest: https://www.pinterest.com/YesmaamOfficial/

Yes! Maam Business Profile: https://yes-maam-home-nursing-services.business.site/?m=true