Dubai is the busiest place to be in and if you have a baby or babies and both are working parents, then babysitters in Dubai are a necessity and then a luxury, so we at Yes! Maam offers baby sitting in Dubai service to help you with your daily routine. Generally, parents try to handle the situation in one way or another, but when it comes to attending some events, especially family events where you can not leave the kids at home with babysitters in Dubai.
For this very reason, you need kids to accompany you, and you need a babysitter to come along and help you with handling, feeding, and cleaning the baby. Kids often get bored very easily, so a babysitter Dubai for events is very important; At yes! Maam, we are providing certified and professional babysitter Dubai for very flexible timings with free pick-and-drop service, so you don't have to make changes to the already-decided event plan.
Wedding and Event babysitters in Dubai
We provide babysitters for all sorts of events, and we especially are offering babysitter Dubai for wedding parties; you can be hired by the host as a group of babysitters to take care of guest's babies, but if you are going to an event where the host has not arranged babysitters than you yourself can arrange a babysitter for an event so there you are free to spend some quality time with family and don't have to run after the kids and feed or change them.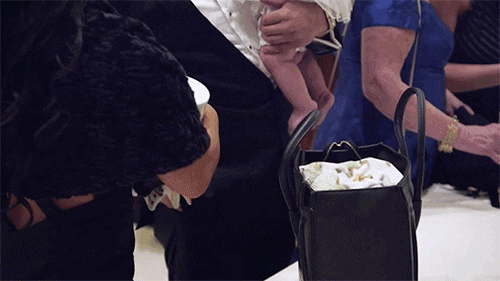 Benefits of event babysitters in Dubai
There are generally so many benefits of having babysitters but when it comes to having a baby sitting in Dubai for an event is the best kind of service because not only do you have quality time with extended family but also with your kids.
Less dependency on the family
Babysitters take responsibility
Can do multitask with the kids
Help you in feeding and cleaning
Have proper knowledge of first aid
A reliable babysitter gives peace of mind
Flexible schedule to help with extra hours
Time management so you are free to do your things
Kids stay with familiar company and environment
Onsite event babysitters in Dubai:
We at yes! Maam tries to help you by arranging a babysitter Dubai on site, so the team and participants focus more on the event and making it successful. Hiring babysitters will have many plus points.
It will increase attendance at the event

Project your company as accommodating

More families will be encouraged to participate

Allow the participants to invest 100 percent in the task
Babysitters in Dubai Gyms:
With such a busy lifestyle in Dubai, where most people are either in the office sitting in a chair for more than seven to eight hours and then stuck in transportation, everyone needs some time for healthy activities, and there comes a gym to help. At Yes! Maam we provide a babysitter Dubai facility for parents and employees who want to join the gym but have nowhere to leave their kids. Gyms can hire babysitters on hourly to draw the clients' attention to their respected facility.
So, hiring a babysitter service in Dubai is a plus and very beneficial, as going to the facility or daycare can be traumatic for babies. It's a new place with new people, and with the pandemic not yet overexposing your kids to the environment, germs and viruses are common in such environments.
Babysitter services in Dubai is very much affordable. You can get better deals if you hire a babysitter Dubai for weekly or live-in monthly. But babysitter Dubai is frequently your best option if you only need to have your kids watched for a couple of hours or a few days per week.
Written By:
Momna Aziz
Yes! Maam Facebook: https://www.facebook.com/yesmaam.ae/

Yes! Maam TikTok : https://www.tiktok.com/@yesmaam.ae

Yes! Maam Instagram: https://www.instagram.com/yesmaam.ae/

Yes! Maam Twitter: https://twitter.com/YesmaamOfficial

Yes! Maam Pinterest: https://www.pinterest.com/YesmaamOfficial/

Yes! Maam Business Profile: https://yes-maam-home-nursing-services.business.site/?m=true