Physiotherapy Care
Physiotherapy is the science of the whole body in this therapist help elderly care in Dubai to be independent for a lifetime by performing exercises and different types of therapies. Physiotherapists assist patients in recovery by educating them, giving awareness, empowering them, and participating in their treatment process.
Physiotherapy in Dubai is available for elderly care at home for patients suffering from severe physical illness, injury, or some sort of disability, as physiotherapy in Dubai helps them minimize the effect of the damage and reduce the risk of this happening in the future.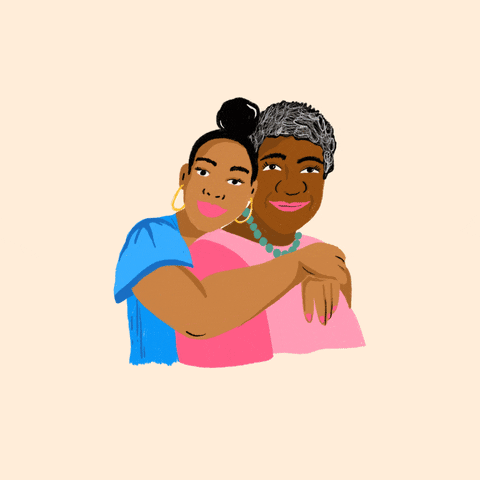 Elderly Care, Geriatric Physiotherapists
Physiotherapy has one branch, Geriatric rehabilitation, which deals with the physical problems of elderly care in Dubai. It primarily emphasizes the people in the process of aging. Geriatric physiotherapy helps the elderly recover physical balance and strength and keep them active.
With the passage of time, our body experiences multiple deteriorating changes leading to loss of muscular strength, and as a result, flexibility and mobility are restricted. Elderly people feel changes in social and emotional functioning with elderly age, as old age affects our quality of life and general well-being.
Geriatric care is essential as it categorizes preventive and intervening measures to provide the elderly care in Dubai and supports the patients to improve and manage to be functional and independent and patient's quality of life.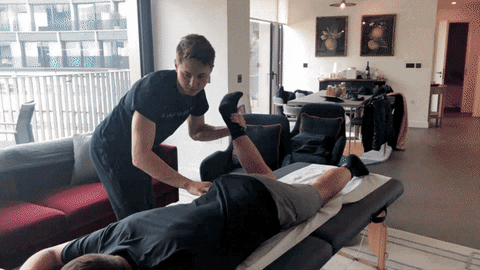 Elderly Care Physiotherapy treatment
Physiotherapy for elderly care in Dubai doesn't focus on one problem but treats the whole body. Physiotherapists use many different techniques to treat illness or injury.
These are the standard techniques used by the Physiotherapist.
Manual Therapy

Pain Management

Rehabilitation Therapy

Post-stroke physiotherapy

Range of Motion Exercises

Dry Cupping

Therapy

Kinesio Taping

Therapeutic Ultrasound
Benefits of Elderly Care Physiotherapy in Geriatrics
Help improve mental health

Improve overall mood and health

Decreases the risk of heart diseases

Physiotherapy also Improves self-esteem and mood

Physiotherapy also improves cardio-respiratory functions.

Physiotherapy treats and prevents joint problems, balance disorder

Physiotherapy is very important in reducing pain and improving the physical functionality
The regularly monitored exercises help elderly care in Dubai to improve balance, coordination, motor control, strength, and flexibility.
Physical Activity of Elderly Care Tips
Physiotherapy is essential for elder individuals, but those over 65 elder adults need to maintain endurance, strengthening, and range of motion for daily activities. An augmented inactive lifestyle in elderly people can swiftly lead to weakness and muscle atrophy, chronic pain, bad balancing, low activity tolerance, and risk of falls.
For elderly care at home, make sure to do physical activity daily that could be as basic as walking, basic cleaning, and cooking, as these activities will improve core strength, flexibility, and balance. Elderly care at home should perform the activity of moderate intensity, so they keep moving and motivated, and if they are unable to perform even such basic tasks, put them for physiotherapy in Dubai, specifically geriatric physiotherapy, so geriatric therapy can consequently help the elderly people to remain independent and avoid other situations that may arise from the lack of physical activity.
Our Services for Elderly Care geriatric physiotherapy
At Yes! Maam we provide the best elderly care in Dubai. We have customized physiotherapy services in Dubai for elderly adults as we have proven procedures and tailored care plans using international protocols, tools, and monitoring. Our staff builds a therapeutic bond with the patient and their family through effective communication to facilitate elder patient influence and better outcomes.
Arthritis

Joint Pain

Alzheimer

Frozen joints

Osteoporosis

Muscular Weakness

Balance Diminishing

Cardiovascular ailment

knee and Hip replacement
Written By:
Momna Aziz
Yes! Maam Facebook: https://www.facebook.com/yesmaam.ae/

Yes! Maam TikTok : https://www.tiktok.com/@yesmaam.ae

Yes! Maam Instagram: https://www.instagram.com/yesmaam.ae/

Yes! Maam Twitter: https://twitter.com/YesmaamOfficial

Yes! Maam Pinterest: https://www.pinterest.com/YesmaamOfficial/

Yes! Maam Business Profile: https://yes-maam-home-nursing-services.business.site/?m=true